Keyboard Kommander
Health Bars! Credits! Multiplayer! Mortuary!
---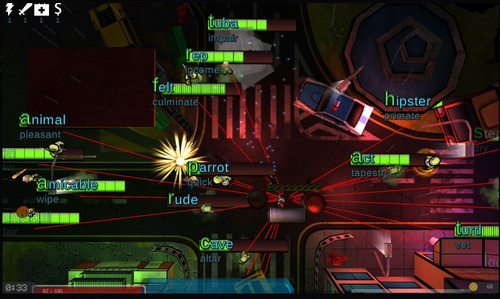 Hello, Keyboard Kadets!
Keyboard Anthony reporting in on behalf of the kommandos! I've just got word from the Keyboard Kommander himself about some updates you'll see in the next build.
- Health bars: Some players at PAX SIX reported that they wanted more clarity when it came to what enemies were being attacked by the Keyboard Kommander and their overall health. We're happy to report that Keyboard Dion uncovered a way to make this happen!
- Credits Mode: Check out a special new mode where you can interactively experience who helped make the game of Keyboard Kommander possible!
The evil Orthographimancer might try to foil some of the plans below, but we're working to make these possible:

- Multiplayer: The Keyboard Kommander himself uncovered hidden pathways to make this PAX SIX request possible. And you won't even need to share a keyboard!
- Mortuary: Keyboard Chris created this mode and we are collectively working on this to make an interesting experience for players! You'll be able to see zombies and monsters up close and personal. You'll be able to read about their role in Keyboard Kommander and even find out some useful stats about how fast they move or how hard they hit!
Until next time, Kadets.
End transmission!